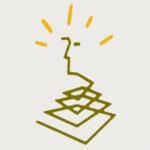 Kleefsewaard Industrial Park (IPKW) wins the Dutch Golden Pyramid Award
On 21st of November Mr Plasterk, Dutch Minister of Internal Affairs and Kingdom Relations (BZK) announced Schipper Bosch, developer of the Kleefse Waard Industrial Park (IPKW) in Arnhem, as the winner of the 2015 Gouden Piramide Award.
The Gouden Piramide ('Golden Pyramid') is an annual Dutch national prize awarded for excellence in commissioning work in architecture, urban design, landscape architecture, infrastructure and physical planning. West 8 has been involved in the masterplan and urban design of the Kleefse Waard Industrial Park project in collaboration with IPKW and the Municipality Arnhem since 2008.
In 2003, Schipper Bosch acquired the business terrain Kleefsewaard in Arnhem, which was previously part of the industrial complex of Akzo Nobel. With IPWK, Schipper Bosch aims to create the best possible business climate for sustainable enterprises that focus on clean technology. This once fragmented area has now been transformed into a unified terrain with a clear layout and a unique style of property management. Buildings of cultural-historical value are or will be refurbished in order to retain the area's historic character while still accommodating new or future uses.
The client has also shown its commitment to create a "community" through investment in new facilities, technologies and activities organized in collaboration with companies who have taken up residence in the business park. They inspire each other through the exchange of knowledge. The new Kleefsewaard Industry Park has become a thriving community of companies that contribute to more sustainable future.
Developer and owner Schipper Bosch leases the buildings and the grounds. This arrangement allows the company to protect, nurture and control the quality, historical value and sustainable and innovative nature of the park and its users. From the jury: "Kleefsewaard Industrial Park creates a new standard for industrial property management […] "With the theme of 'clean tech', this industrial park has given the city of Arnhem a new paradigm."
From this link you can watch a video about each of the nominated projects for the 2015 Gouden Piramide Award. For more information you can also contact Projectbureau Gouden Piramide (info@goudenpiramide.nl).
Gouden Piramide 2015 film over de genomineerde opdrachtgevers en hun projecten from Gouden Piramide on Vimeo.