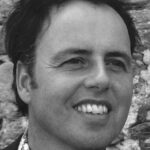 Adriaan Geuze wins Lifetime Achievement Award from the BVKB foundation
Adriaan Geuze has been awarded a lifetime achievement award from the BKVB, the Netherlands Foundation for Visual Arts, Design and Architecture. The award includes a cash prize of 40,000 Euros.
"The jury praised Geuze not only for the impressive projects he realized, but definitely also for the broad approach in which he applies his talents and the important role he plays in initiating discussion about spatial and environmental design", says the BKVB.
On 2nd February, 2012, there will be an award ceremony in the Amsterdam City Theatre.
This biannual prize of BKVB selects the best artists, designers and architects with a special record and a significant achievement of work.
For more information: (Dutch) Fonds BKVB announcement.
West 8 is an award-winning international office for urban design and landscape architecture founded in 1987. Over the last 20 years West 8 has established itself as a leading practice with an international team of 70 architects, urban designers, landscape architects and industrial engineers. West 8 developed projects all over the world in places such as Copenhagen, London, Moscow, New York, Madrid, Toronto and Amsterdam. The office gained international recognition with projects such as Schouwburgplein in Rotterdam (NL), Borneo-Sporenburg in Amsterdam (NL), Chiswick Park in London (UK) and Expo '02 in Yverdon-les-Bains (CH). Many of the projects are the result of groundbreaking entries in important international competitions. Recently won competitions include Toronto Waterfront in Toronto (CA), Governors Island in New York (USA) and Playa de Palma in Mallorca (ES).
Amongst the numerous awards received by West 8 are the Honor Award of the American Society of Landscape Architects (ASLA), the International Urban Landscape Gold Award (IULA), the Prix de Rome, the Dutch Maaskant Award, the Bijhouwer Award, the Rosa Barba First European Landscape Prize, the Green Pin and the Veronica Rudge Green Prize for Urban Design.
For more information: Public Relations, Winnie Poon, +31 (0)10 – 485 58 01, pr@west8.com, www.west8.com